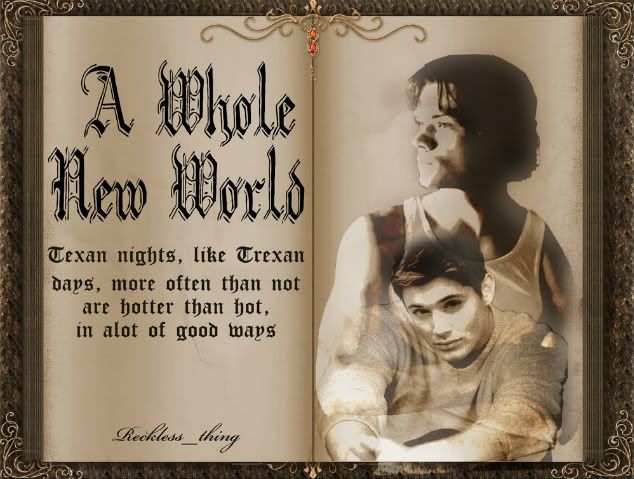 Title:
A Whole New World
Author:
reckless_thing
Rating:
NC-17
Characters:
Jared Padalecki/Jensen Ackles, Jeffrey Dean Morgan, Chad Michael Murray, Christian Kane, Steve Carlson, Sophia Bush, Danneel Harris
Warnings:
Angst, underage sex, abuse, almost non-con (very brief) and swearing.
Summary:
What happens when fate brings a homeless boy who is wanted by the police, already juggling more than anyone could understand and a poor little rich boy together?
Author's Note:
So, it turns out I can't read/watch/listen to anything without making it into J2'd goodness! So yes, this is the J2 remix of the Disney classic Aladdin (my favourite movie as a child). Also this is a work in progress but I am very close to being finish. I will be updating chapters once a week so stay tuned!
Non-beta'd
Prologue
Chapter One
Chapter Two
Chapter Three
Chapter Four
Chapter Five